Amplicomms M50 Senior Smartphone Mobile Phone
Modern smartphones and mobile phone devices can be difficult to operate for the elderly, the visually impaired, and those with hearing difficulties. The Amplicomms M50 Senior Smartphone Mobile Phone features a simplified interface, extra-loud sound, hearing aid compatibility and a large, high-contrast display to make it easy-to-use – even for older users unfamiliar with smartphones.

What's Included?
The Amplicomms M50 Senior Smartphone Mobile Phone includes everything you need to start using your new mobile phone straight away:
1 x Mobile Phone Handset
1 x Pair of Headphones
1 x USB Cable
1 x Charging Base with Amplified Speakerphone
1 x Mains Wall Adaptor
1 x Lithium-Ion Battery (2700mAh)
1 x Lanyard
1 x Instruction Manual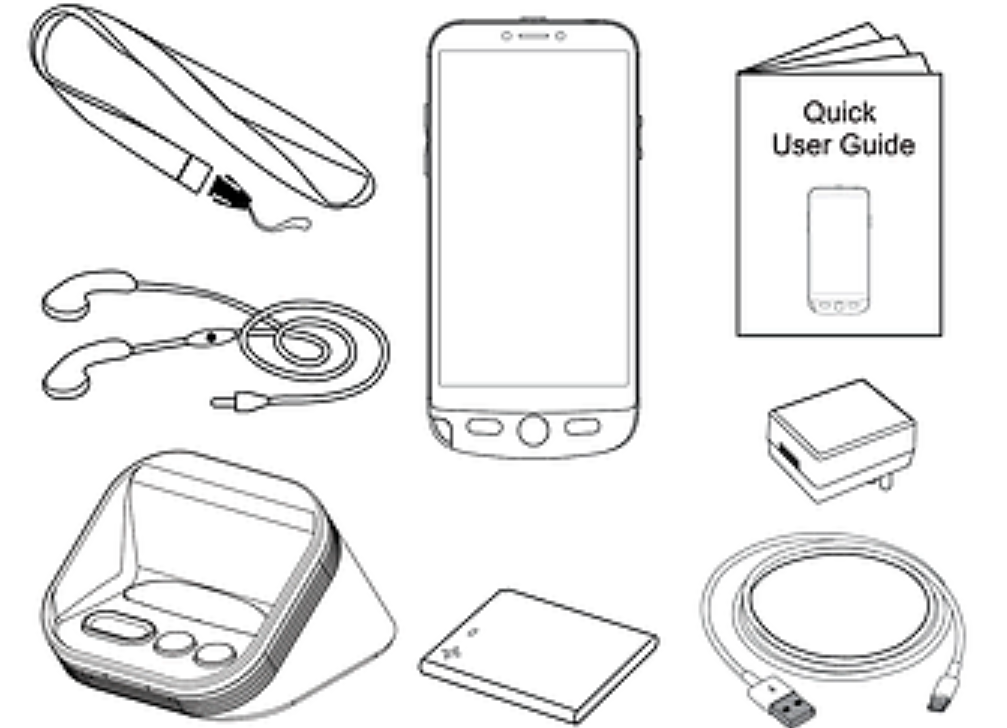 Key Information
Ringer volume: Up to 75dB
Speakerphone volume: Up to 85dB
Hearing aid compatible: Yes
Phone book: Unlimited storage
Caller ID: Yes
Camera: Yes (front and rear)
Answering machine: Dependent on plan from mobile provider
How Loud Is the M50 Amplified Mobile?
With an extra-loud ringtone that can be increased to up to approximately 75dB and an amplified base that allows hands-free calls up to a booming 85dB, making and receiving calls will be seamless for the hard of hearing. The base features a convenient key to directly pick up the line with a single touch, allowing the phone to function as a loud speakerphone unit for the home. The phone also has an intense vibration function to ensure you won't miss a call, even if you can't hear it.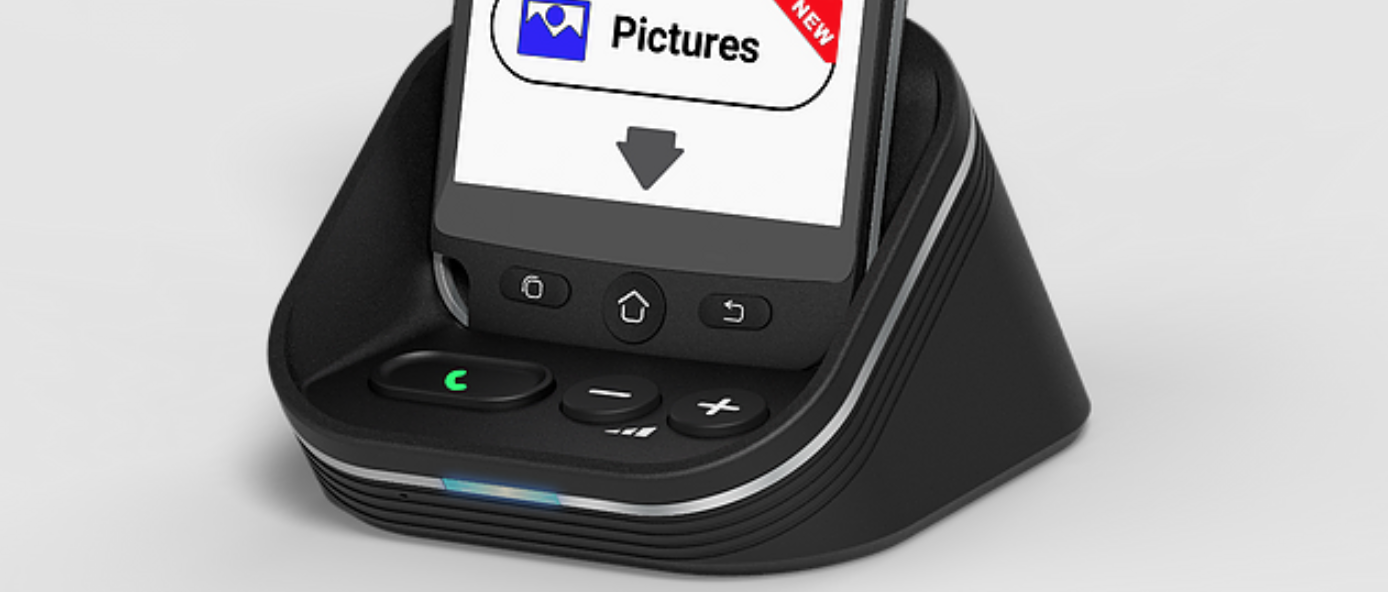 Can I Connect to My Hearing Aid?
Yes, the phone features hearing aid compatibility M4/T4 to help provide a more user-friendly experience for those with hearing difficulties. It will easily connect to almost any hearing aid with a 'T' setting.
How Easy Is the M50 Smartphone to Use?
To make it simple for anyone to use, the Amplicomms Senior Mobile Phone features a simplified user interface that helps to avoid misuse. This includes uniquely developed senior-friendly touch buttons, built-in help screens, and an adjustable interface according to capability of user. The phone also features three tactile physical buttons at the bottom of the device to allow for easier navigation.
Can I Make the Phone Even Easier?
Yes, to make the phone even simpler to use, you can choose between the two following simplified interfaces:
Light Android Mode: This is a simplified version of a regular smartphone interface
Simple Smartphone Mode: This is an extremely easy-to-use interface designed specifically for senior users. Details can be found in the User Manual.
Is the Message Function Simplified?
The M50 Smartphone consolidates all messages into are consolidated into the simplified Message Centre. This ensures all messages and notifications are tunnelled to one place, and presented with a single coherent interface regardless of their nature. This includes SMS, WhatsApp, missed calls, voice mail, email, pill reminders and all other app notifications.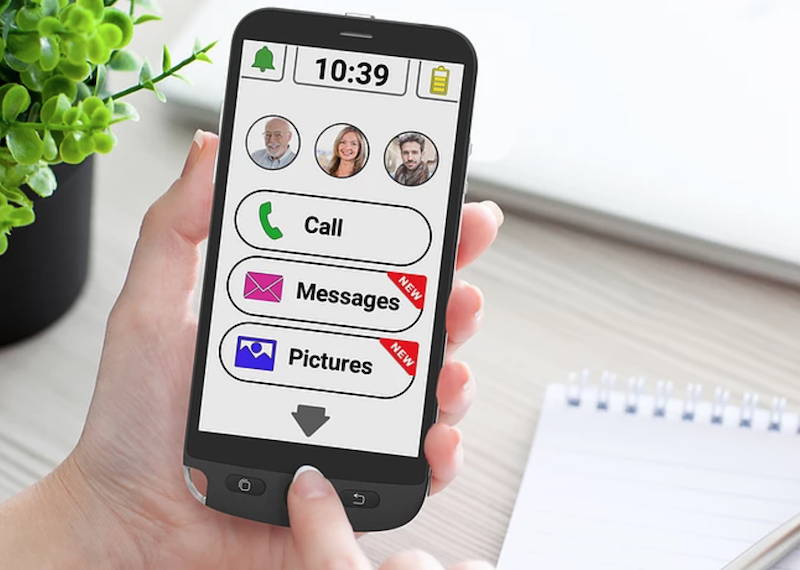 User Instruction Manual
All information regarding the use and setup of this phone can be found by clicking the User Manual PDF icon below. A physical copy is also included with your mobile.
User Manual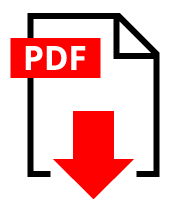 Does the Amplicomms M50 Have a Camera?
This simple mobile phone has two built-in cameras which are perfect for capturing those special moments. A front-facing camera is ideal for crisp video calls and selfies, while an auto-focus 5-megapixel rear camera provides enough detail for stunning photos of whatever you'd like to capture.
How Does the SOS Button Work?
The Amplicomms M50 Smartphone features an easily-accessible SOS button on the back, which means that it is possible to telephone the emergency services during a crisis even if mobile phone signal is lost. Once pressed, the phone will automatically send a text and voice message to five chosen contacts. The message will include the GPS location of the device at the time the button is pressed, allowing loved ones or authorities to quickly come to the user's aid in the event of an emergency.
Can I Connect the Phone to Bluetooth Devices?
Yes, the M50 Simple Smartphone includes Bluetooth 4.2 capability, allowing it to connect to all manner of Bluetooth audio devices. This allows you to connect it to speakers around the home for listening pleasure, or to your car's audio for convenient hands-free calling.
Does the M50 Mobile Phone Include GPS?
The smartphone operates AGPS (Assisted GPS), which provides assistance in finding locations. This can be a useful tool for anybody who needs help with directions, reducing the stress of visiting unfamiliar places.
Is a Torch Included?
Yes, this phone features a bright torch with a convenient top button for easy operation. A small slider is also included on the side of the device to adjust the brightness of the torch with a single touch.
How Many Contacts Can I Store?
As with all modern smartphones, the phone allows you to store a virtually unlimited number of contacts.
How Long Does the Battery Last?
The 2700 mAh lithium-ion battery ensures 300 hours of standby and eight hours of talking time. The battery can be charged in the same way as on any other mobile phone, by inserting the small plug of the charger into the mini USB charging socket, or by simply placing the phone in the charging dock.
Does the Amplicomms Mobile Phone Need a SIM Card?
Yes, this phone offers two equivalent SIM card holders in different sizes: slot 1 for standard SIM cards used in older mobile phones, and slot 2 for micro SIM cards commonly used in smartphones. Depending on the format of your SIM card, you can choose which SIM card holder you want to use.
If you use the SIM card from your previous phone, then you will keep your phone number. It is highly recommended to copy your phone contacts from your previous phone to the SIM card before removing the SIM card and inserting it into the M50 Senior Smartphone.
Does This Mobile Support a Memory Card?
Yes, you have the option to insert a micro SD card (up to 64GB storage size) to increase the storage capacity. To increase your device's memory capacity, slide the memory card, with the golden contacts facing down, into the slot until it stops. Please note that the SD card is not included with this purchase.
Can the Text Size Be Adjusted?
Yes, the size of all text on the device can be adjusted in the settings to be as large or small as the user would like. This makes it ideal for those with impaired vision, allowing them to set the text at a size that is easy to see.
See the M50 Senior Smartphone for Yourself!
Watch the video below for a short overview of this phone and its main features.
Is There a Manufacturer's Warranty?
For additional peace of mind, this phone is supplied with a 24-month manufacturer's warranty. This warranty covers the device itself and does not include consumables, accessories and batteries.
Technical Specifications
Dimensions: 143 x 73 x 10.5mm
Battery: Lithium Ion 2700 mAh (4.35V)
Talk time: Up to 8 hours
Standby time: Approximately 300 hours
WiFi: WiFi 802.11 b/g/n
Bluetooth: Bluetooth 4.2
1GB Ram, 16GB Flash
NFC – Phone pay facility
Menu available in 13 different languages:

English
German
French
Spanish
Italian
Dutch
Turkish
Portuguese
Swedish
Danish
Norwegian
Finnish
Polish